March 26, 2010 - Three Writers, Three Precursors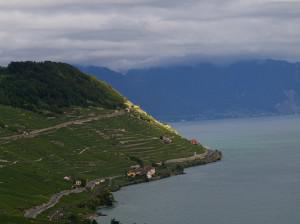 "There's a river of birds in migration, a nation of women with wings."
Jan Phillips – author & speaker (www.janphillips.com)
******
Throughout the centuries, foreign writers have lingered by the Swiss shores of Lake Geneva, often motivated by the region's natural beauty and the tolerant politics of local inhabitants. As a writer and resident of the area I would like to share my admiration for three women, Germaine de Stael, Mary Shelley and Hilda Doolittle, who produced literary works of value while staying here.
   Unfortunately, Madame Germaine de Stael, (1766-1817), of Swiss French origins and one of Europe's modern literary and political dissidents, found little comfort in her charming family home in Coppet village near Geneva. Madame de Stael, a brilliant child of the Enlightment, who believed in reason and progress, felt only bitterness, frustration and grief at being exiled from Paris by Napoleon for her verbal and written critics about his policies, sent far away from the pivotal events, which were taking place there and throughout Europe.
   In 1813, De L'Allemagne was published in England, after another skirmish with Napoleon when the emperor tried to destroy all known copies because he believed the book to be personally insulting. In reality, with this book, Madame de Stael bridged the gap between Neoclassicism and Romanticism, while explaining Germany and its people to the French. She was one of the first to espouse the European ideal.
   Another book, Dix Années d'Exile, written over a period of five years and unfinished at her death in her home in Coppet, remains a riveting memoir. It tells about her first meeting with Napoleon and of her admiration for the great republican liberator and military genius, and then her growing concern for his drive to absolute power, quite contrary to her belief in more moderate political systems. There are details about the constant harassment she endured by his military police as well as anecdotes of her travels through Russia during the French invasion. Seen now, through the telescopic time lens of two hundred years, the discord between Madame de Stael and Napoleon was a classic conflict between the pen and the sword. Nevertheless, perhaps the most penetrating insight about Madame de Stael was made by Napoleon himself, before they became enemies, who remarked; "She teaches people how to think who have never thought before, or who have forgotten how to think."
******
   Like Germaine de Stael, The English writer Mary Shelley (1797-1851) was the daughter of two liberal parents and she also received a decent education and met many of the intellectuals of her time who came to her father's home. If Mary was recognized as the poet Shelley's muse, she was always a person with a mind of her own.
   In 1816, when Percy Shelley and Mary, then nineteen years old, decided to take a summer residence near Geneva, they had already spent two years together and had a son William born earlier in the year. Their small house near the lake lay just below Byron's stately residence, the villa Diodati. The weather was cold and wet and most of their evenings were spent talking as they sat around a warm fire. Percy Shelley was fascinated, not only with the new rational developments in science, but also with the gothic supernatural. Quite naturally, one evening, Lord Byron suggested they each write a ghost story. Out of Mary's imagination, from her youthful, intuitive dream-like vision and the raw material of spirited scientific conversations, Frankenstein was born. This famous work of science fiction was the fusion of two lines of thought and is considered the first important example of horror fiction, which is still popular in present-day literature.
   Frankenstein or The Modern Prometheus is a surrealistic story with a central theme of revolt against divine oppression. Today we can read it as a clash between fixed religious beliefs and science, between doubt and certitude, but as Mary later pointed out very clearly, it was not The Monster, but the scientist, named Frankenstein, who discovered how to create life, who was the amoral product of nature without passion or responsibility. Mary's novel is clearly a warning to all who believe that modern industrial and post-industrial research and development will establish peace and prosperity on earth.
******
   My last writer, the American poet Hilda Doolittle or H.D. as she was usually called, (1886-1961) settled by Lake Geneva in the 1920's with her wealthy mentor and lover Bryher, née Annie Winifred Ellerman. Around this unusual couple were a group of unconventional and talented people, among them Ezra Pound and Richard Aldington who along with H.D. had formed the original nucleus to the loosely affiliated British and American poets called Imagists. Shortly before W.W.1 they had challenged the Romantics through a radical new form of poetry, – tight, concise free verse, – which laid the foundations of modern poetry.
   When H.D. moved from Britain to Switzerland she was already breaking away from the Imagist label, seeking new ways to deal with her creativity, inhibited by predominately male traditions and critics. Conflicted by her heterosexual and lesbian desires, she turned to Greek classics and myths, in hope of developing a cultural transformation.
   By Lake Geneva the couple entered a ménage-à-trois with the painter Kenneth Macpherson who was passionately interested in films. This trio of enthusiastic inter-war intellectuals formed the famous Pool group to encourage new forms of films and literature. Their most famous production was the silent film Borderline, written and produced in Switzerland in 1930, along with its film journal Close Up. Borderline is a classic of early experimental cinema, daring in subject with its interracial love triangle. Paul Robeson, an African American and one of the most famous international cultural figures of the first half of the 20th century, stars in it alongside his wife and H.D.
   The Pool trio built a magnificent Bauhaus-style home that doubled as a film studio in La-Tour-de-Peilz, overlooking Lake Geneva. When I visited it a few years ago it seemed that the forgotten energy and excitement of these exceptionally talented people still existed within the ship-like white walls.
   H.D. was always in search of a certain unity within her own life and in the world around her. Due to the complexities of her relationships and her fragile emotional state, H.D. decided, with Bryher's financial assistance, to undergo psychoanalysis with Freud. This led to a certain mystical feminism and her last poems show a re-vision of patriarchy. In her poem Helen in Egypt she deconstructs Euripides' play and re-interprets the Trojan War, and by extension, war itself. After her death, when rediscovered in the 1970's, she became an important icon for the modern feminist movement and for gay rights. The Goddess in her later poems was no longer a mythical symbol, but the expression of the Divine Spirit.
   When I think of the lives of these three writers, I remember their efforts to bridge the conflict between their often traumatic private roles as wives, lovers and mothers and their professional role as writers. In the early morning, when I gaze from my kitchen window at the sunlight glittering on the surface of the lake, I remember these women and see them as precursors, light bearers, for those who write by Lake Geneva's shores today.
******
She carries a book but it is not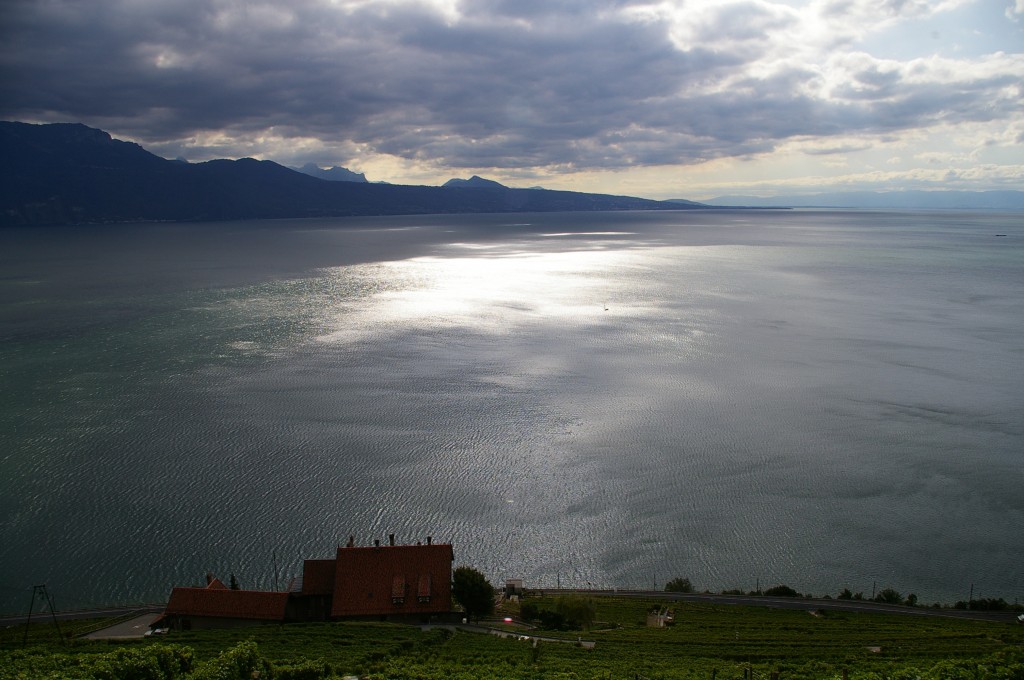 the tome of the ancient wisdom,
the pages, I imagine, are the blank pages
of the unwritten volume of the new;
all you say, is implicit,
all that and much more;
but she is not shut up in a cave
like a Sibyl; she is not
imprisoned in leaden bars
in a coloured window;
she is Psyche, the butterfly,
out of the cocoon. 
( Taken from H.D. 's poem Tribute to the Angels)